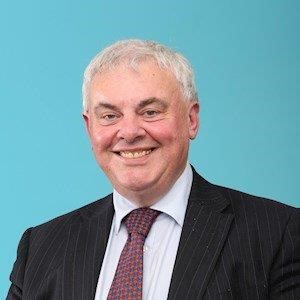 Role on Trust
Trustee (Director)
Educational and Professional Qualifications
Economics Graduate (LSE), Fellow of the IOD and Chartered Director, PGCE Newcastle
Suitability Statement
A recently retired highly successful Principal and Chief Executive, at Selby College [Tertiary] from 1992-2018. He has extensive experience in all aspects of education, as a former Inspector of Business Education and Senior Post-16/FE Officer in a large local authority.
A National Officer and then the Chairman for Economics, Business and Enterprise Association.
Proven financial acumen in leading a lean organisation, when compared to the national benchmarks.
His commitment and success at raising standards can be shown in the continual improvement of the college's educational performance.
The college is consistently in the top 10% of examination performance tables for 16-18 year olds. The college has proven growth meeting national and local priorities.
He has created and steered a very strong management team resulting in college being awarded all the major quality marks for excellence eg Charter Mark, Investor in People, Matrix Standard, Centre of Excellence for ICT, Best Company to Work For, Beacon Status and Customer Service Excellence.
As long standing Chair of the North Yorkshire Principals' Group, he has ensured collaborative educational programs with local colleges, local authorities, private training providers and employers to meet local needs.
Experience
He was Deputy Director of the Economics Education project based at Manchester University, which was a major national project.
Allan has extensive and highly successful experience of curriculum innovation, curriculum project management, strategic planning, estate redevelopment, HR change, and Governance both as a Senior Officer in the Local Authority and as Principal of a college, which has been entirely rebuilt. He has led Selby College to Outstanding status.