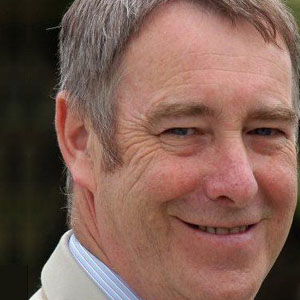 Role on Trust
Member
Educational and Professional Qualifications
Ex Member of the Institute of Work Study Practitioners (AIWSP)
Ex Member of the Institute of Business Advisers (AIBA)
Ex Member of the Clothing Institute (FCI)
Ex Member of the Federation of Clothing Designers and Executives (FFCDE)
Suitability Statement
John has a large range of varying skills developed over a long career in both the Fashion and Textile industries and as a Senior Business Adviser specialising in Business Start-up and strategy. Has also held various Operational Directorships and previous National Director of Training for the Fashion and Textile Industries and is Director/Chairman of Jollydays Luxury Camping Ltd.
Experience
John has spent a considerable number of years working in the Fashion and Textile Industries, initially as a production Engineer, and then moving into senior management and Director level roles.
He worked for 8 years as the Senior Industrial Adviser to the Fashion and Textile Industries for the National Economic Development Office and has also worked as a consultant with various Training and Enterprise Councils as a project lead for major ESF and ERDF pan-European projects linked to training and education and was the project lead for a major Technology Challenge project for Yorkshire.
In 1998 he was awarded "National Business Adviser of the year" through Business Links, DTI and Barclays Bank "Build Better Business" Awards.
As Managing Director of CME International Productivity Services he worked as an industrial adviser for 12 months to President Michael Gorbachev and the Government of the old USSR during their "perestroika" period helping to improve industrial productivity.
John has extensive experience in leading initiatives in vocational education and training, including:
As National Director of Training for the Fashion and Textiles Industry, John had responsibility for setting up and running the Centre of Vocational Excellence (CoVE) for the Textile industry.
He was a full member of the National steering group for the development of the 14-19 Diploma in Manufacturing and was a member of the National Qualification Group, which ensured that qualifications were developed that met employers' requirements for the future.
As National Director of training, he sat on the "Lead Provider Network" group of colleges including Liverpool College, Bridgwater and Taunton College, Carmarthenshire College (Coleg Sur Gar), Newham College London and Jacob Kramer College Leeds.
He carried out periodic reviews of degree courses in Fashion and textiles at Huddersfield and Hull Universities and Leeds College of Art and Design.
He represented the Fashion sector on the Scottish Qualifications Development Agency for the development of new National Occupational Standards for the Heritage Industries.
John is a past Development Director and Founder of Yorkshire Fashion Week and currently one of the organisers (and Senior Steward) of the Great Yorkshire Show Fashion Shows promoting Yorkshire Universities, Colleges and Designers.
In addition, he has been Chair of Governors at Selby Community Primary School and was a Governor for 14 years. He has previously been President of the Rotary Club of Selby (4 times); Chair of the Selby Business Club; Secretary and Trustee of the Parochial Church Council for Wistow All Saints Church and volunteer at St Leonards Hospice.