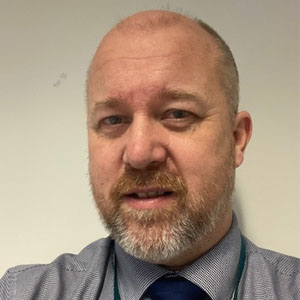 Role on Trust
Trustee (Director)
Educational and Professional Qualifications
BSc Building Surveying Degree
Suitability Statement
Mark Gent is a Degree qualified Building Surveyor with over 30 years experience in surveying, contract management and building maintenance and facilities management.
Mark worked for Selby College for 16 years, being promoted to the position of Director of Estates and Facilities during which time he managed the physical transformation of the College from an ageing 60's high school estate to a state of the art sustainable campus.
Mark has proven budget management experience having brought the College redevelopment programme in on time and within budget and having achieved additional value from the £35m redevelopment budget through in-programme savings and reinvestment.
During his time at Selby, Mark was responsible for providing Estates related services to the Selby Educational Trust which included the successful funding award enabling two CIF projects to replace roof coverings and upgrade the boilers at Selby Community Primary School.
Mark now works as the Head of Estates at Askham Bryan College in York, one of the largest land based colleges in the country where he is responsible for their extensive estate across the north of England.
Experience
With experience in both the public and private sectors, the majority of Marks career has been within the educational sector, most notably in further education.
Mark has previously worked for a commercial property consultancy, local authority and the Yorkshire development agency, Yorkshire Forward.
Mark has a pragmatic approach to Estates management and has maintained the estates he has had responsibility for consistently within the lowest percentile for expenditure compared to industry benchmarks.