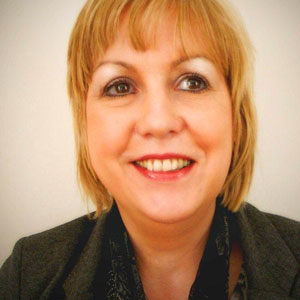 Role on Trust
Trustee (Director)/ Company Secretary
Educational and Professional Qualifications
Chartered Institute of Management Accountants
Member of the Association of Accounting Technicians
Suitability Statement
Pam is an experienced and CIMA qualified, Director of Finance who has made a significant contribution to the success of Selby College through exemplary financial management enabling the College to grow and develop its resources and its estate, including being the lead on Risk Management and control.
Pam leads on the College's financial, business planning and operational delivery against College strategic and business plans. She has developed effective financial systems ensuring compliance with accounting practices and funding requirements which has enabled the senior management team to maintain the College`s financial position.
Pam is responsible for maximising investment of capital funds, the financial management of major capital projects, financial regulation and probity, ensuring maximum efficiency in expenditure, and the leadership and line management of the Finance Team.
Pam came to the College in October 2000, bringing a wealth of experience in commercial organisations including an international communications company and the retail sector, having started her working life in local government. She combined work and personal commitments with continuing study to achieve the full CIMA qualification and designation, leading to her senior role at Selby College.
Pam has been responsible for leading on and implementing Financial systems and procedures to ensure robust accounting and financial functions.
During 2015, Selby College entered into a secondment agreement with NEW College, whereby Pam provided their Finance Directorate services and supported their targeted improvement in ESFA financial health to 'Good' to facilitate their later Academy conversion.
Relevant Experience
Pam has played a highly significant role on financial planning for the submission of projects and the efficient and effective monitoring of their implementation to ensure that they have been completed on budget and that all funds have been effectively drawn down and utilised.
Her track record includes the major estates project to rebuild the college campus (£29 million) including the successful management of Lennartz VAT claims, ensuring funding claims to time and the release of funds to contractors. Pam has also contributed to several LEP bids and more recently the Institute of Technology bid which has secured significant, 100% grant funding to invest in the College Engineering curriculum growth. In addition Pam has previously been involved in other forms of bids such as the successful Studio School bid, made in conjunction with Goole High School. She has valuable experience of advising and working with school finance staff in managing project submissions.