Selby Community Primary School has agreed to convert to an Academy and now becomes an official part of the new Selby Educational Trust (SET), working alongside top-performing Selby College.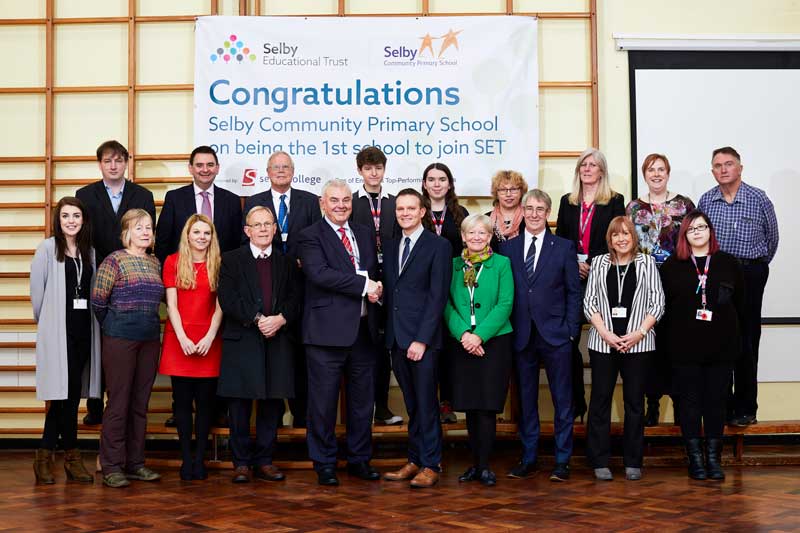 Selby Education Trust is a Multi-Academy Trust that receives state funding. SET was formed to support schools in Selby and outlying areas to increase the learning potential of each child by helping them succeed in each of their subjects, building their levels of motivation and confidence and raising their aspirations to progress to higher levels of study.
Each partner joining SET will seek to be transformational and strive for outstanding all-round achievement and success. Staff will share their expertise, high-performing educational values, knowledge and skills and inspire a culture of collaboration.
Ian Clennan, Head Teacher at Selby Community Primary School confirmed that following the period of public consultation all parties agreed for the school to become an academy, saying: "In order to grow and prosper, we needed to build on the many successes we have already achieved. When the opportunity arose to work alongside Selby College and other local school partners as part of Selby Educational Trust, we knew this was by far the right choice for us."
Francis Loftus, Chief Executive of Selby Educational Trust was delighted to welcome Selby Community Primary school to the partnership, saying: "Whilst it will be business as usual for the school pupils, behind the scenes, we will be busily developing ways to share resources, enhance teaching and learning for children and young people, develop new ideas and ways of working, all to achieve a common aim of ensuring all schools participated are judged excellent and provide outstanding services that are second to none."
Visit the Selby Community Primary School website.